Pemaquid Oyster Company - Exclusive Purveyors of Pemaquid® Oysters

Pemaquid Oyster Company, Inc. (POC) was founded in 1986 with the goal of producing the highest quality cultivated, cultchless American oysters (Crassostrea virginica) for the half-shell market.

Oysters are spawned in late winter at a local mid-coast Maine hatchery and reared at our summer nurseries in the plankton-rich waters of the Damariscotta River in Lincoln County, Maine. In late fall, oyster seeds are bottom planted on our leased growing beds. Harvested year round, Pemaquid® Oysters are held in the cold, briny Class A waters of Clark's Cove near the river's mouth, where the oysters obtain their distinctive clean, salty and refreshing flavor. Our custom-designed purging baskets allow for nourishment of the oysters as they recover from harvesting during wet storage prior to shipment.

Cocktail, select and jumbo grade oysters are exclusively marketed under the Pemaquid® brand to fine restaurants and wholesalers along the Atlantic seaboard. We hope you enjoy our fresh Maine shellfish.



​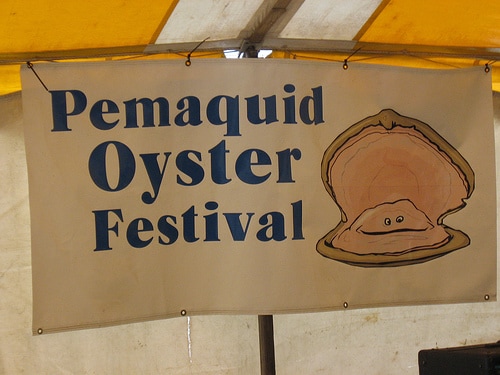 Save the Date! September 30th, 2018 - noon to dusk
---